Saturday, March 7, 2015 – ART
&

ENTERPRISE
Arts & Enterprise: In this area we will look at the virtues and drawback of pairing arts and enterprise. What is an entrepreneurial mindset? Is an entrepreneurial approach detrimental to the arts community? Can enterprise support the freedom to create or does it slowly corrode our character and slim content? We will discuss how arts organizations are using traditional models such as subscriptions in innovative ways as well as new social motivated business models such as Laurence Lessig's hybrid entities and Henry Chesbrough's open business models.
Maria Jensen, Public Partnerships Manager, SFMoMA, Founding Director ArtPadSF – Maria Jenson has established a strong national and international business and art world network as a result of her many years in the art industry. She arrived to the Bay Area almost 6 years ago from Venice, Ca.  She launched a private underground gallery/salon called Salon Oblique as a social experiment and response to the white box gallery experience.  Salon Oblique events in a short while became SRO events that ended up in Black Book magazine and received other notable lifestyle press articles.  Additionally some of the artists that exhibited at Salon Oblique secured relationships with notable galleries and museums.
When she arrived in the Bay Area she launched ArtPadSF with Chip Conley in 2010.  ArtPadSF was an independent art fair that took place at the Phoenix Hotel.  This fair enjoyed a successful three-year run. In 2010, she also served as the director of an independent emerging art fair in Miami during Art Basel Miami Beach.
In 2013 Maria was cherry picked to join SFMOMA's Marketing and Communications team and is enjoying her role in external affairs where she works across all departments and is a key collaborator on many civic art events and an active participant in the arts community.  She also liaises with the mayor's office regarding funding for the arts in San Francisco.  She is on the launch committee for Code and Canvas' Artist in Residency program that launches March 2015, is on the board of Sites Unseen, a public art project being organized and produced by Wendi Norris, gallery owner and President of the San Francisco Art Dealers Association, Dork Keehn SF Arts Commissioner, public artist and former development director for The Bay Lights, and Jessica Shaefer, consultant and former Director of Communication for Creative Time. Maria is also on the board of KALA Art Institute in Berkeley and is on the host committee of the startup Art Fair launching May 2015. | visit Maria LinkedIn Profile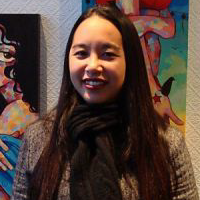 Olivia Ongpin, Curator/Director/Co-Founder, Luna Rienne Gallery – Olivia Ongpin is co-founder of Luna Rienne Gallery, which features visual artists working in contemporary mediums who integrate elements of urban culture with traditional techniques. Started as an online clothing boutique called fabric8 in 1995, they opened their current location in San Francisco's Mission District in 2006 and shifted focus towards fine art. In their nearly 20  years in business, Olivia has worked with hundreds of primarily local clothing designers, musical artists, graphic designers, and visual artists.
Olivia also represents and manages artists, as well as offers art and small business consulting services. She graduated from Stanford University with a degree in American Studies. She received the SF Bay Guardian Small Business Award for Diversity in Business (2005) and was chosen as one of the Top 25 Women On The Web (2000). Visit Luna Reinne Gallert online at lunarienne.com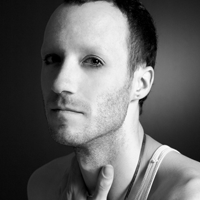 Mica Sigourney, Performance Artist – Mica is the hostess of weekly drag/art party SOME THING as VivvyAnne Forevermore. He's an artist living and working in San Francisco with inactive international collaborations on Stockholm, Berlin and Dublin. He is artistic of performance and presenting group OX, and is a House Artist at CounterPulse. Winner of a Guardian Local Discovery Award for performance and a danceWeb scholarship for Vienna's ImPulsTanz festival. | cargocollective.com/micasigourney
Wendy MacNaughton, Illustrator, Graphic Journalist – Wendy MacNaughton is a NYT best-selling illustrator and graphic journalist based in San Francisco. Her work appears in publication like The New York Times, Wall Street Journal and Print Magazine, and her books includeMeanwhile in San Francisco, The City in Its On Words; Pen & Ink, Tattoos and The Stories Behind Them; and Lost Cat. She is the 2015 artist in residence at Zen Hospice Project. Visit Wendy online at wendymacnaughton.com