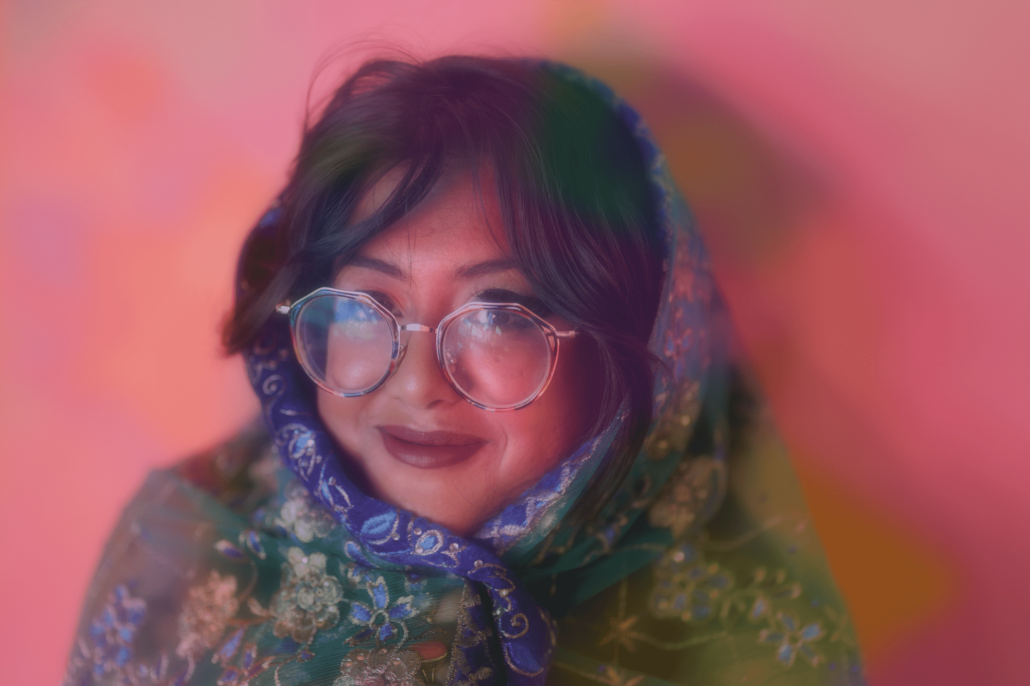 Sharmi Basu is a multimedia performance artist, composer, and arts advocate from Oakland, CA, known for creating immersive sound installations, new media controllers, and performance pieces that explore the emotional landscape of marginalized communities. Their work often addresses themes such as conflict, accountability, mental illness, and care work, with the goal of promoting collective healing through decolonial narratives and imaginative worldbuilding. Sharmi earned a BA in Political Science and Technocultural Studies at the University of California, Davis, and an MFA in Electronic Music and Recording Media from the Center for Contemporary Music at Mills College.
As the creative force behind Beast Nest, Sharmi transmutes trauma and chronic illness into vast sonic portals by weaving complex sonic textures across the frequency spectrum. Their work is characterized by layering across the frequency spectrum and utilizes a deep understanding of new media controllers, improvisation in electronic music, and intersectionality within music and social justice. Sharmi's performances have been featured at prestigious venues and festivals like the San Francisco Museum of Modern Art, Yerba Buena Center for the Arts, and the San Francisco Electronic Music Festival.
In addition to their musical pursuits, Sharmi's workshops on sound, liberation, and decolonization have garnered international attention. Sharmi founded and hosts the MARA Performance Collective, an improvisation and healing performance collective for and by BIPOC. They are also a founder of the Multiverse is Illuminated: A Bay Area Black and Brown Punk Fest, and serve on the board of Bay Area Girls Rock Camp, Safer DIY Spaces, and California FM. Currently, Sharmi is a fellow at Emerging Arts Professionals and an artist in residence at Audium in San Francisco, a mediator for QTBIPIC communities, and the Executive Director of Ratskin Records.